Pictures from the December 2, 2001
NLR Christmas Parade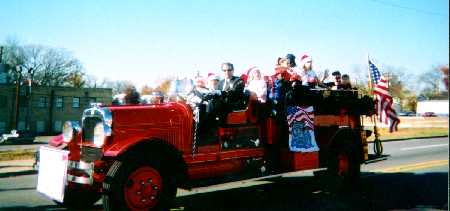 Local 35'S 1931 Seagrave Pumper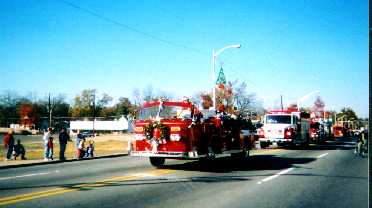 The Fire Trucks in the Christmas Parade just after
the Local 35 Seagrave had gone by.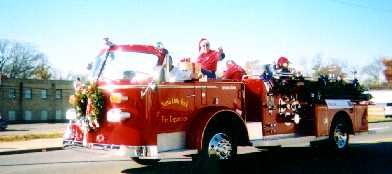 NLRFD'S Official Parade Truck - a 1959 American La
France. This engine was originally Engine 5 at Park Hill
and had a closed top. The apparatus was completely
rebuilt a few years ago and the top removed.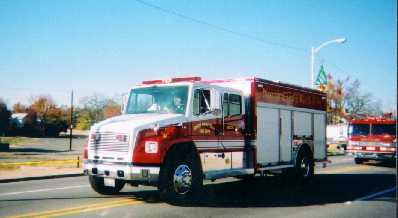 The new Rescue 19 was in the Parade for all to see.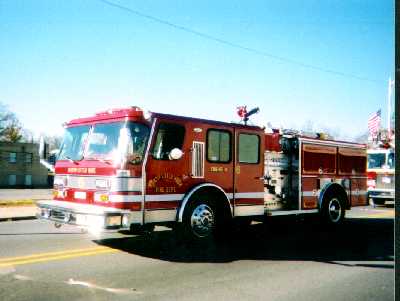 Engine 6 completed the NLR representation.


Little Rock brought their 1934 American La France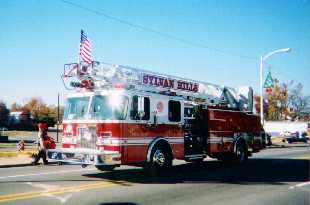 Sylvan Hills F.D. sent their Ferrara Aerial Truck


Mc Almont was represented as well.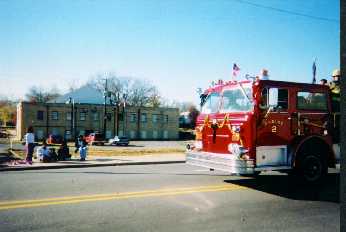 East Pulaski's Maxim was a great looking
entry in the parade.