NEW NLRFD STATION 8 OFFICIALLY OPEN!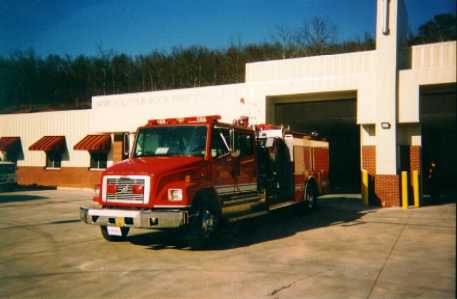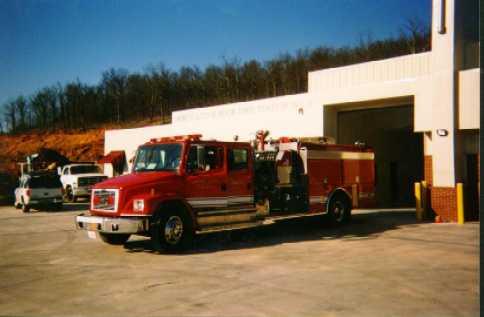 Engine Company 8 moved to its new quarters on Wednesday, April 3, 2002. The new Station 8 is located just past the interesection of State Highway 365 and Crystal Hill Road. It will provide quicker response to the Crystal Hill Area while still maintaining protection in Engine 8's District. The new station is only a few blocks from the original Station 8.
The 1996 Smeal /Freightliner Pumper was in the new station on April 3rd. Reserve Engine 103 and the Parade Engine remained in Old Station 8 as of 7:00 p.m. on the same date. Several reserve apparatus will probably be moved to different locations in the next few weeks. Upon the arrival of the new Pierce Aerial Platform, a new quarters will be needed for the 1975 American La France Snorkle. This could quite possibly be Station 8 or one of the stations in the east part of the city.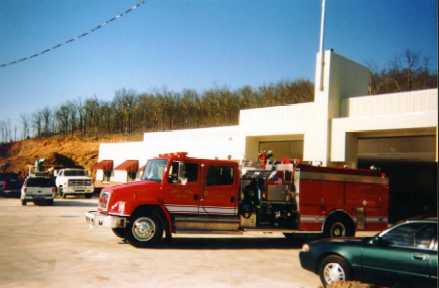 THE GRAND OPENING OF THE NEW NLRFD STATION 8 WILL BE ON TUESDAY, APRIL 9, 2002 AT 2:00 P.M.