North Little Rock Fire Department
Appartus Maintenance Shop
8th and Maple Streets (At Central Station)
North Little Rock, AR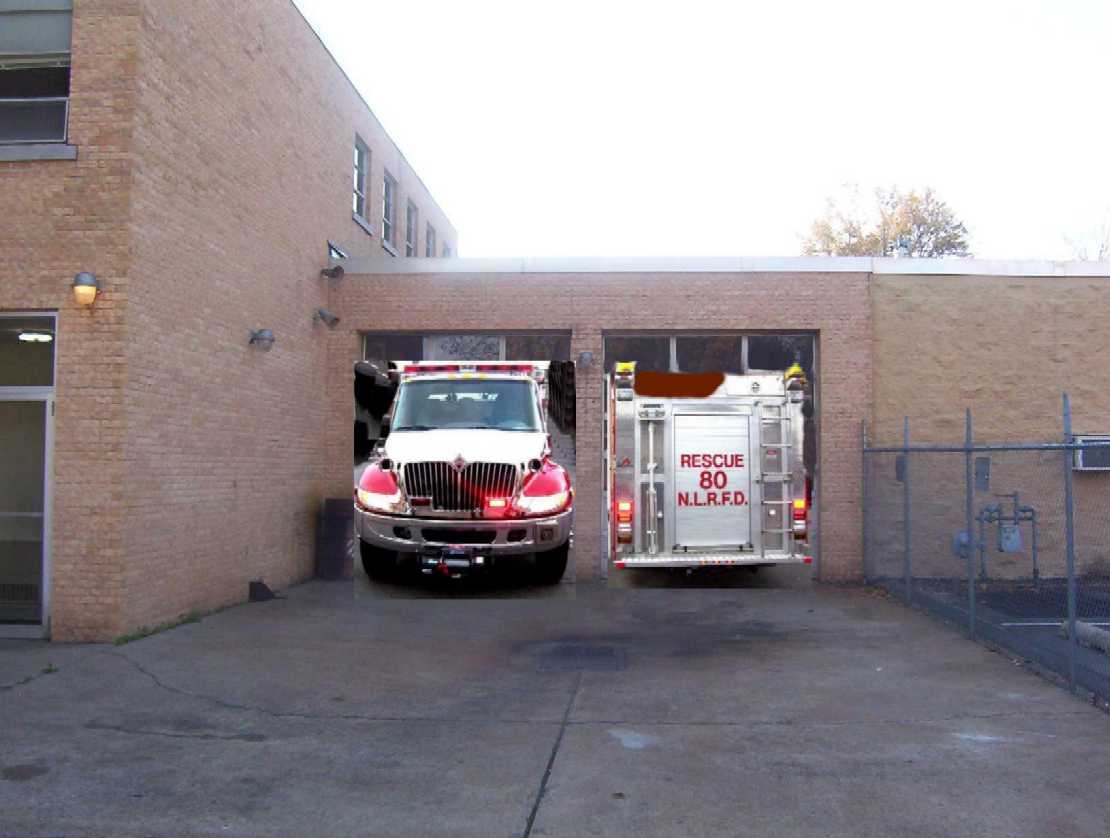 Routine maintenance as well as heavy repairs are performed here by a full time N.L.R.F.D. Maintenance Engineer. Heavy
repairs can also be carried out here at the NLRFD Maintenance Shop. . All "front line" apparatus, support apparatus and standby
appartus are serviced here on a regular preventive maintenance program. Emergency repairs can be addressed immediately as needed.
Unit 17 of the NLRFD is the Maintenance Engineer's truck,
a 2002 Dodge. The truck has a "Fifth Wheel" in case it is needed
to pull a boat trailer or one of the Special Operations Trailers.
Unit 14 of the NLRFD is a back-up truck for the mechanic, which
also has capabilities to pull any Special Operations Trailer or a boat trailer for river rescues with its "Fifth Wheel."
All Photos on this Webpage by Lee Clark